Send the Classic Electragram design, inspired by the iconic look of the telegram, for free.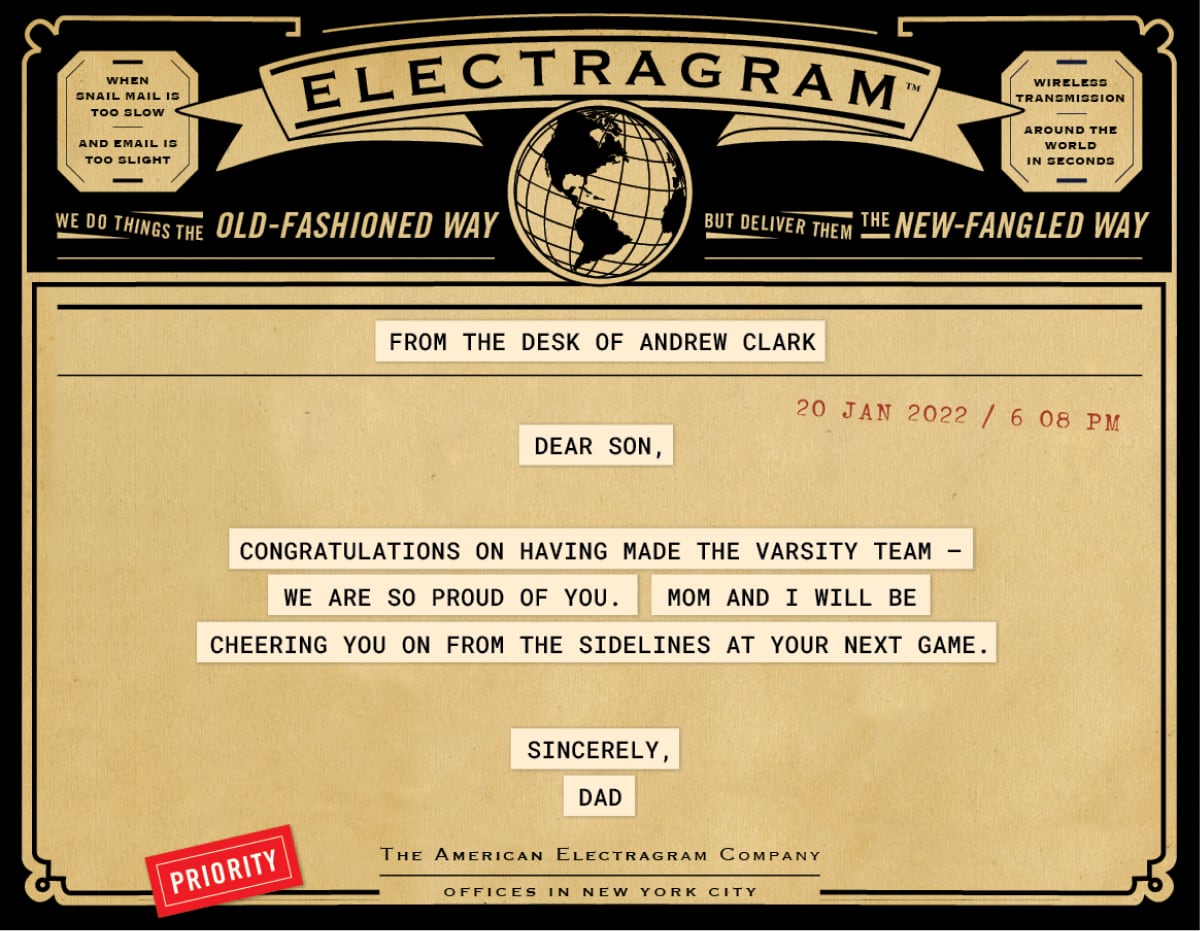 For those that are ready to design their own personal digital stationery, Electragram members enjoy full access to the design platform with additional choices for icons, colors, fonts and extras. Membership costs $10 per month and includes unlimited messaging. Membership can be canceled anytime.
As our launch gift to you, we are delighted to give you 3 free customizable Electragrams when you sign up, so you can experiment with our sophisticated designs and create signature stationery that shows the world your unique correspondence style.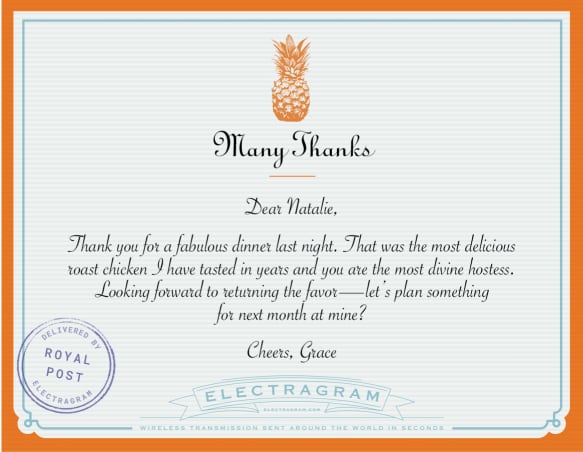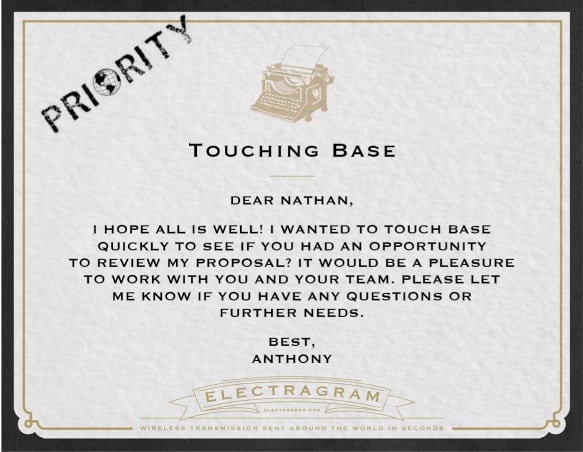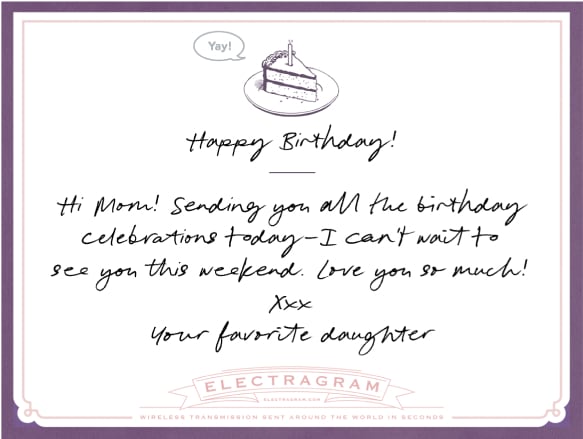 Click here to join us and be the first to send instantly memorable messages.
Are you a mint green Vespa with Gothic text? Or an Owl on Parchment Paper? Perhaps you're a Teddy Bear with a rich purple border and an "xo" extra? We have a design for every occasion - thank you notes, romantic letters, dinner invitations, sympathy cards and more.
We can't wait to see how you Electragram!