Up the FQ (festivity quotient) of your seasonal correspondence with Electragram's new limited edition holiday icons.
These new icons are perfect for dressing up a quick thank you, softening the blow of a last-minute cancellation, or just letting the people closest to you know that they're in your mind and in your heart.
Your message is the gift, but these icons are the bow on top. And they're available exclusively for Premium Electragram users and only for a limited time.
As an electragram member, you can start sending messages with the holiday icons today. Subscribe now for $10 a month to have unlimited access to our premium customizable designs.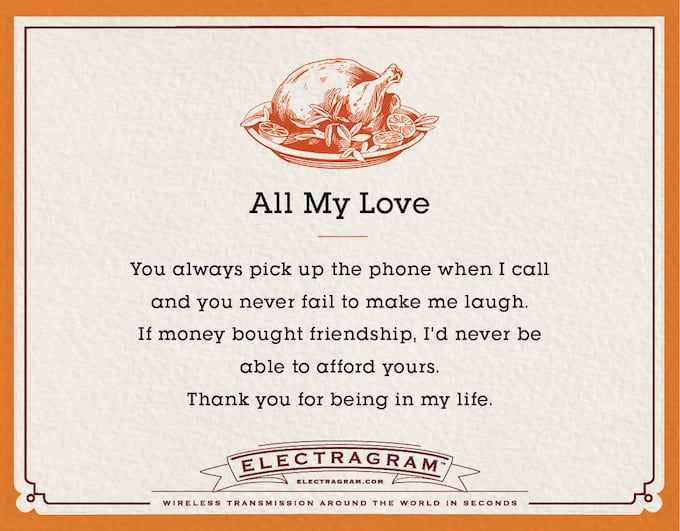 Turkey
Use it to: Let them know how grateful you are to have them in your life.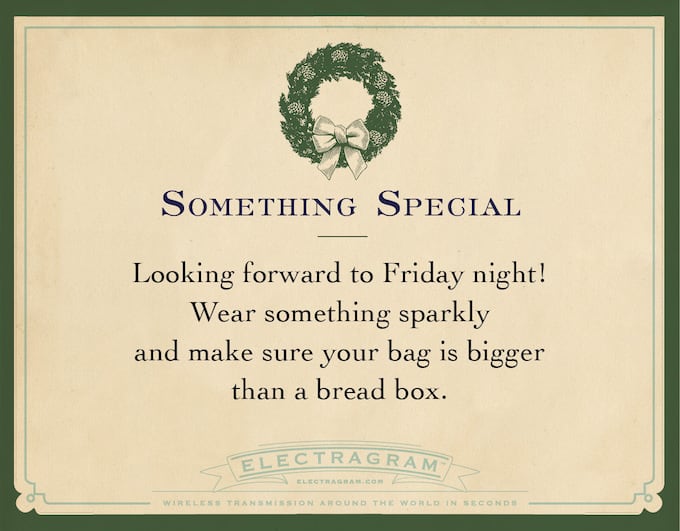 Wreath
Use it to: Tease a holiday surprise to come.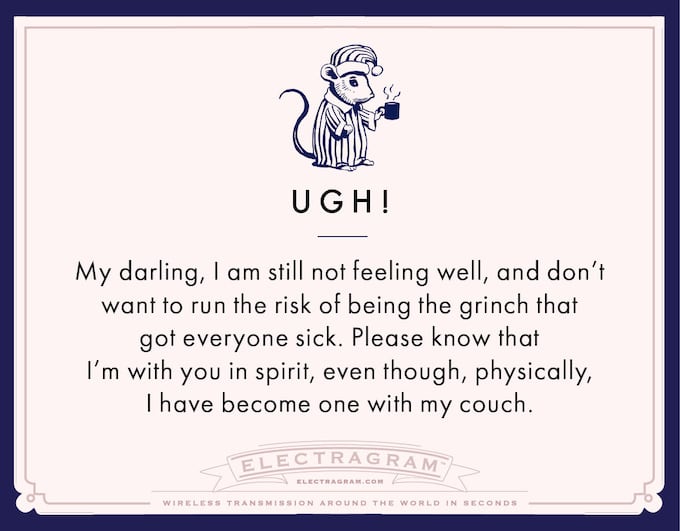 Mouse
Use it to: Send your regrets for a last minute change of plans.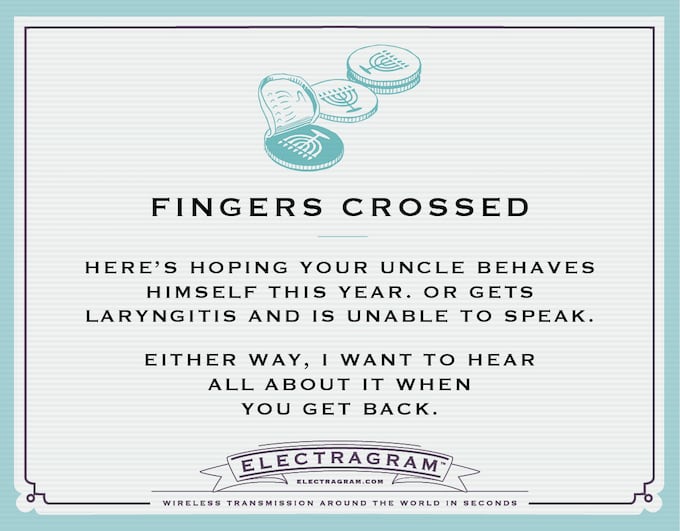 Gelt
Use it to: Wish them luck.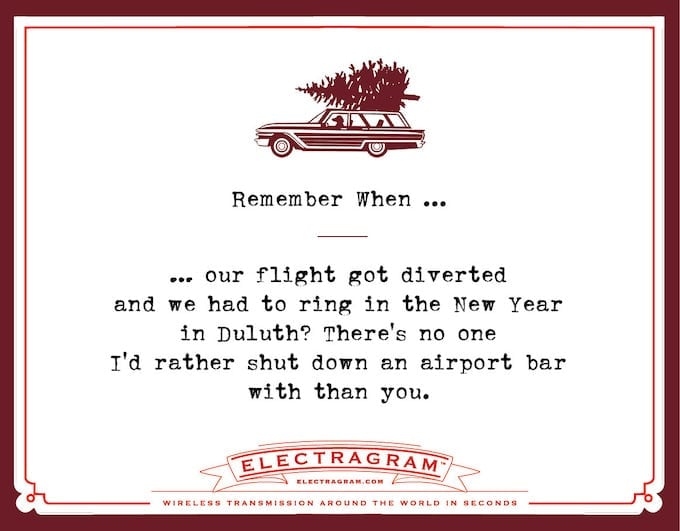 Tree
Use it to: Share a memory of a holiday season past.